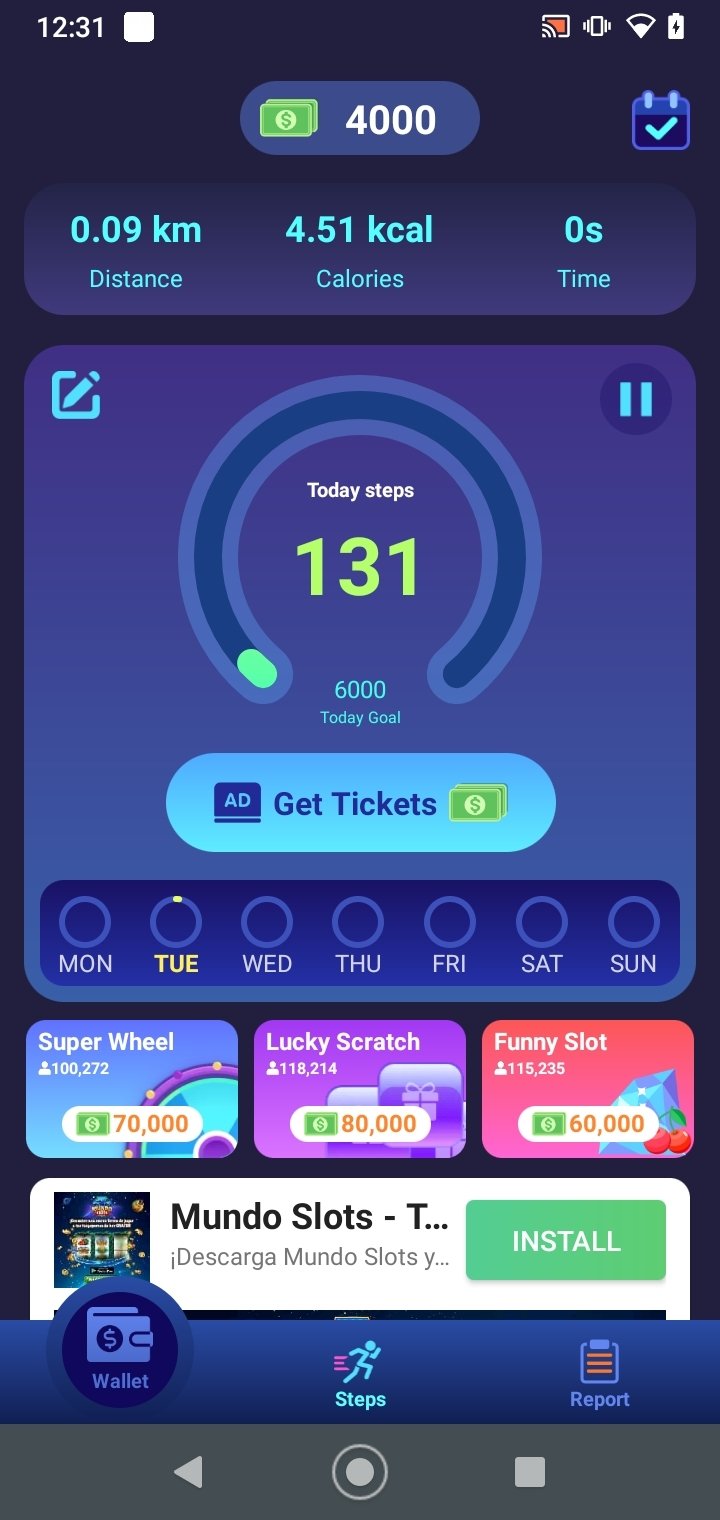 WalkingJoy a Pedometer for Android devices serves to monitor daily activities. From the main screen we will see the daily steps, distance covered, activity time and calories burned.
Motivation to stay active
All information is stored in the statistics section, where you will find schedules with daily, weekly and monthly activities. In addition, the interface allows us to individualize the number of steps we need to take per day to reach the goal.
To use this application, you only need to give access to the device's activity logs and take your mobile phone with you. But that's not all, because the system rewards our efforts promissory notes that can be exchanged for cash from the wallet section. In addition, we can earn more points by participating in the three games of chance offered to us.
Useful to help you stay in shape and lose weight!
Otherwise, downloading the APK file gives us a handy tool that can help us Be motivated to move more and train more. However, it contains a sufficient amount of advertising. And while the idea of ​​rewarding our efforts with cash may seem very appealing, we will have to use this program for a long time to get our rewards back.