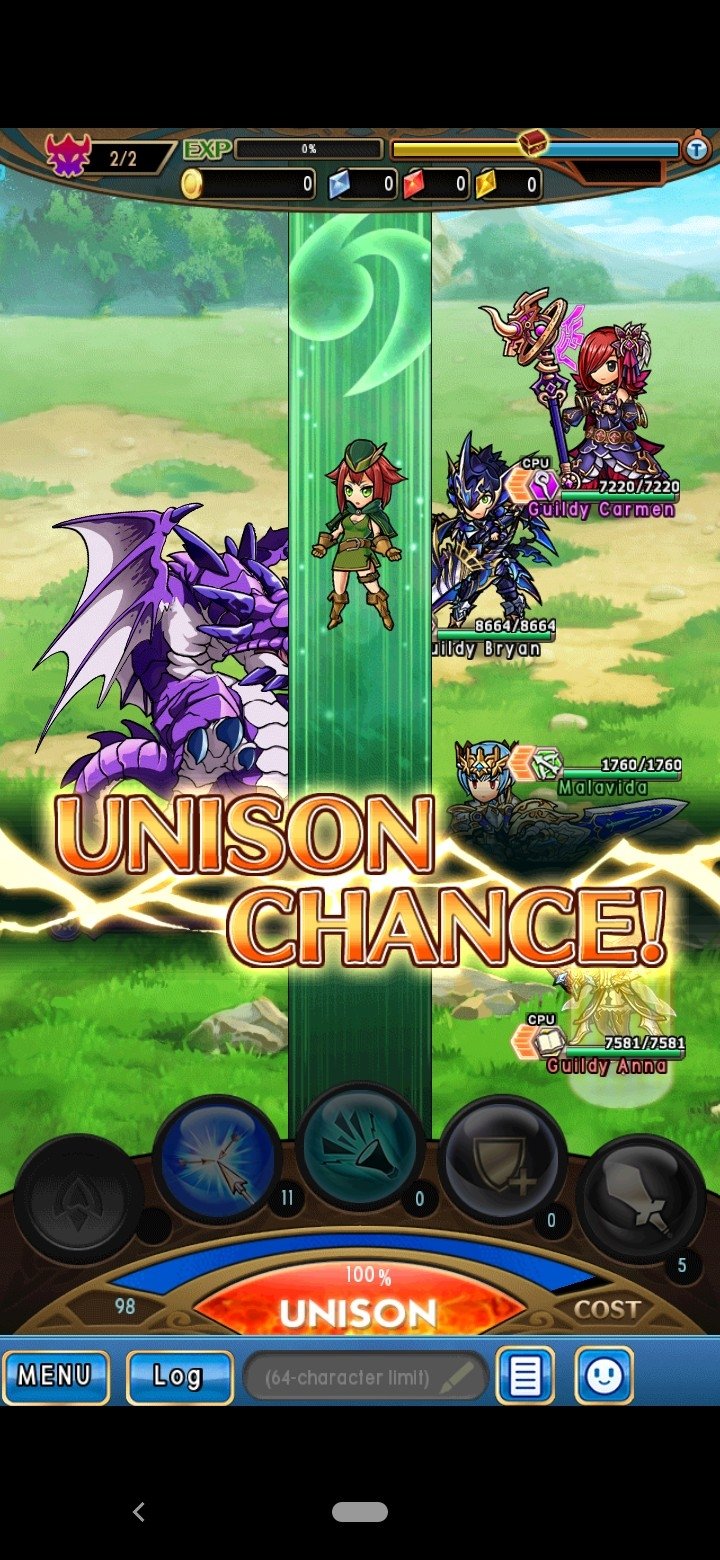 If you already have some experience real-time role-playing gamesyou will enjoy Unison League. This RPG allows us to take part in battles with up to 10 players in total; in other words, it's a cooperative game where we have to fight real-time battles in the guilds.
Use brute force or cooperation tactics to defeat your enemies.
The battles in this slightly different RPG are carried out through calls for unity. This means that the player and his guild comrades will have to attack at the same time, appearing on the battlefield at the same time and summoning the strongest to help destroy their enemies.
Key features
A real-time online RPG featuring epic guild battles between two teams of up to 10 players.

2D graphics in the style of colorful cartoons.

Players will be able to choose from four different character types that can be personalized in appearance and attacks.

Extensive maps to explore the world of Granvia.

5v5 player's individual or team-based battles.

Inner conversation from the lobby with your favorite character animations.

Players must purchase special materials to upgrade their equipment.