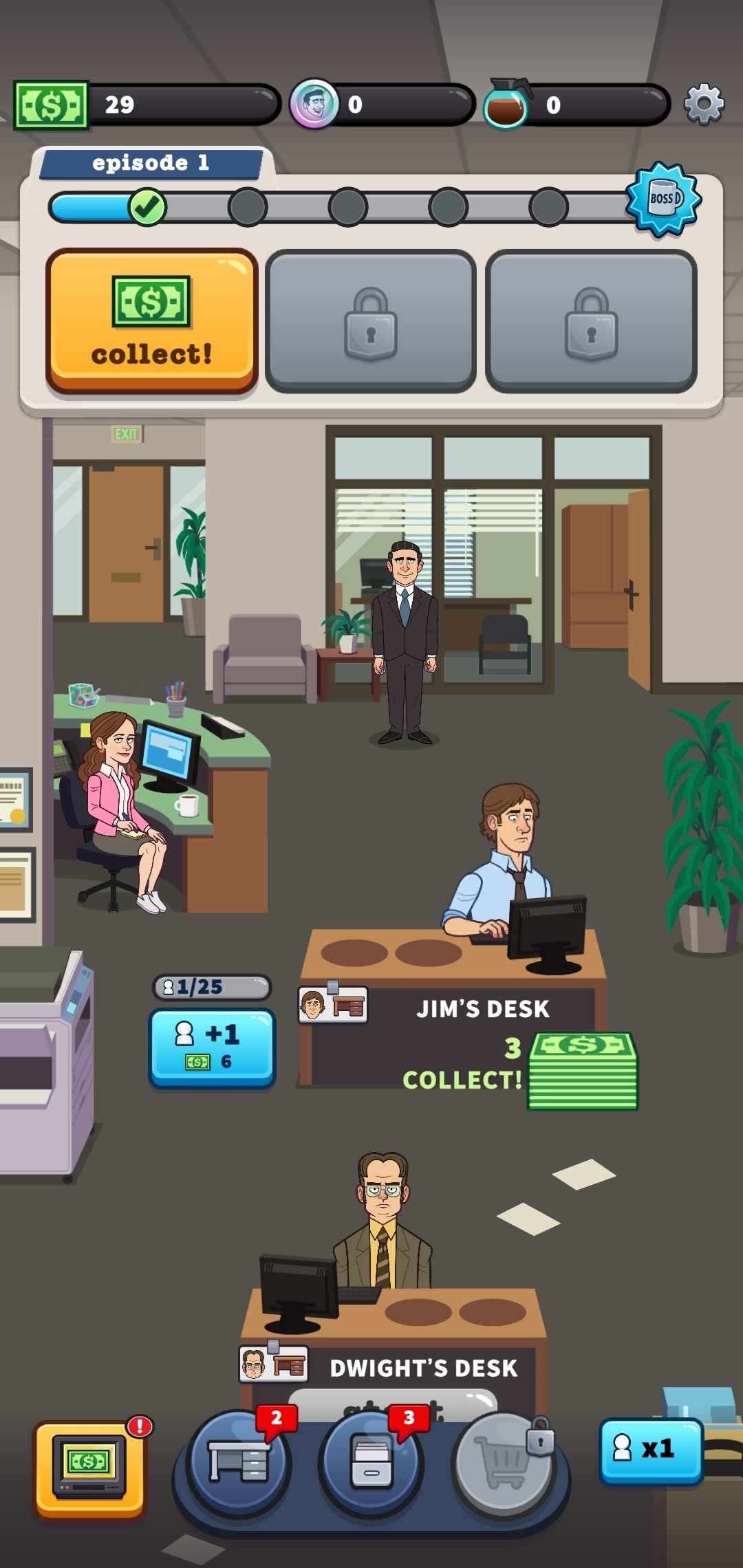 The Office is a British television series that was adapted in the United States by Ricky Gervais. And rather successfully, as the sitcom broadcasted more than 200 episodes (201, to be precise) between 2005 and 2013. With a production and style that mimicked reality TV, quite striking back then, The Office tells us about the inner workings of a nondescript paper sales company, everything that happens around the office.
Its success lies in how well defined the characters are from the beginning, with stellar performances by Steve Carell as boss Michael Scott and Rainn Wilson as the disturbing Dwight. And also in the ability to make the viewer feel uncomfortable and cringey while not being able to look away from the screen.
The Office Simulator in Idle Clicker Mode
They say it is better late than never, and we definitely think this game is way overdue, but it is finally here: a game dedicated to the excellent TV show: The Office: Somehow We Manage. An idle clicker simulation game where you will do the work of the office and help Michael Scott improve the results of the Scranton branch.
Your task will be to meet the goals little by little in order to improve the facilities and your employees skills. You will discover the settings of the series and delve into the personality of each character, with jokes and continuous references to the show.
So if you enjoyed The Office, what better than downloading this game and relive the good old times. These are its main features:
Collect the iconic characters of the series.

Discover the settings of the sitcom.

Improve the skills of your employees.

Delve into the personality of each character.

Earn money and meet productivity goals.

Relive the best jokes of the series and deal with the disturbing Dwight and the always inconvenient Michael.