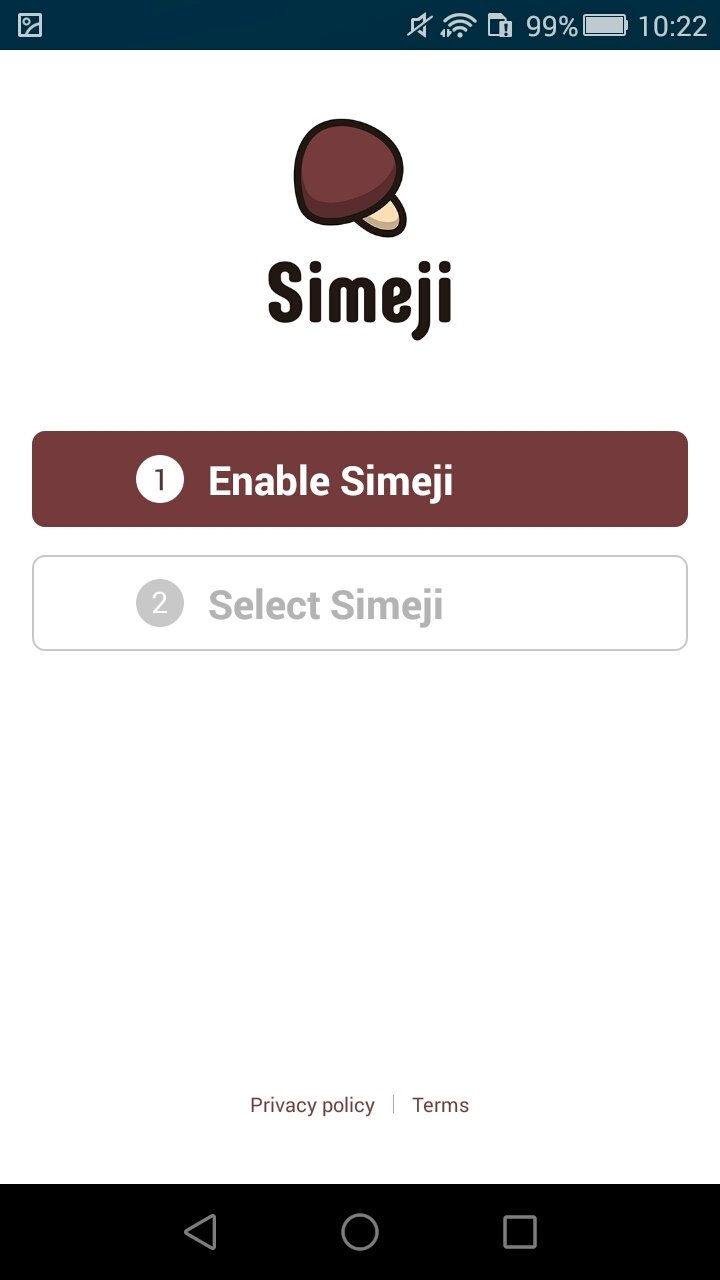 If you don't know what Simeji Japanese Input + Emoji is, don't worry because we're here to tell you: it's a keyboard for Android that comes along with the typical Japanese symbols, as well as a wide range of GIFs, emoticons, and emojis to make your messages more expressive. In other words, if you want to be able to write with the Latin and Japanese alphabet at the same time, you can do so by downloading the APK of this application.
A keyboard to write in Japanese
But Simeji Keyboard offers us feature that other keyboards of the same style don't. For instance, in terms of customization, it's one of the most flexible alternatives to be able to adapt it to your own likingboth visually and regarding the writing experience.
One of the greatest advantages of this keyboard is that it allows us to convert words, jokes, and trendy expressions to Japanese which is usually rather complicated. For such purpose, it makes use of the Simeji Cloud IME service, with which the user can register his own conversations and upload them to the cloud so that other users can view them and adapt them to their own needs.
As a user, you'll obviously also be able to see what others have shared and take advantage of these contents for the chat conversations you have with your friends, your emails or your posts on social networks.
Adapt new expressions and jokes to Japanese, making use of what other users have already published.
These are the main features of this keyboard to adapt your writing to Japanese on your Android device:
All sorts of emojis, emoticons, GIF animations, and ASCII art available to be used in your conversations.
Use words and sayings by simply selecting them.
Voice input developed based on Google's API and the possibility to generate a URL to transfer your recording.
Switch between the Simeji keyboard and the number keyboard.
Apply different themes and designs to your keyboard.
Establish your own picture as a wallpaper.