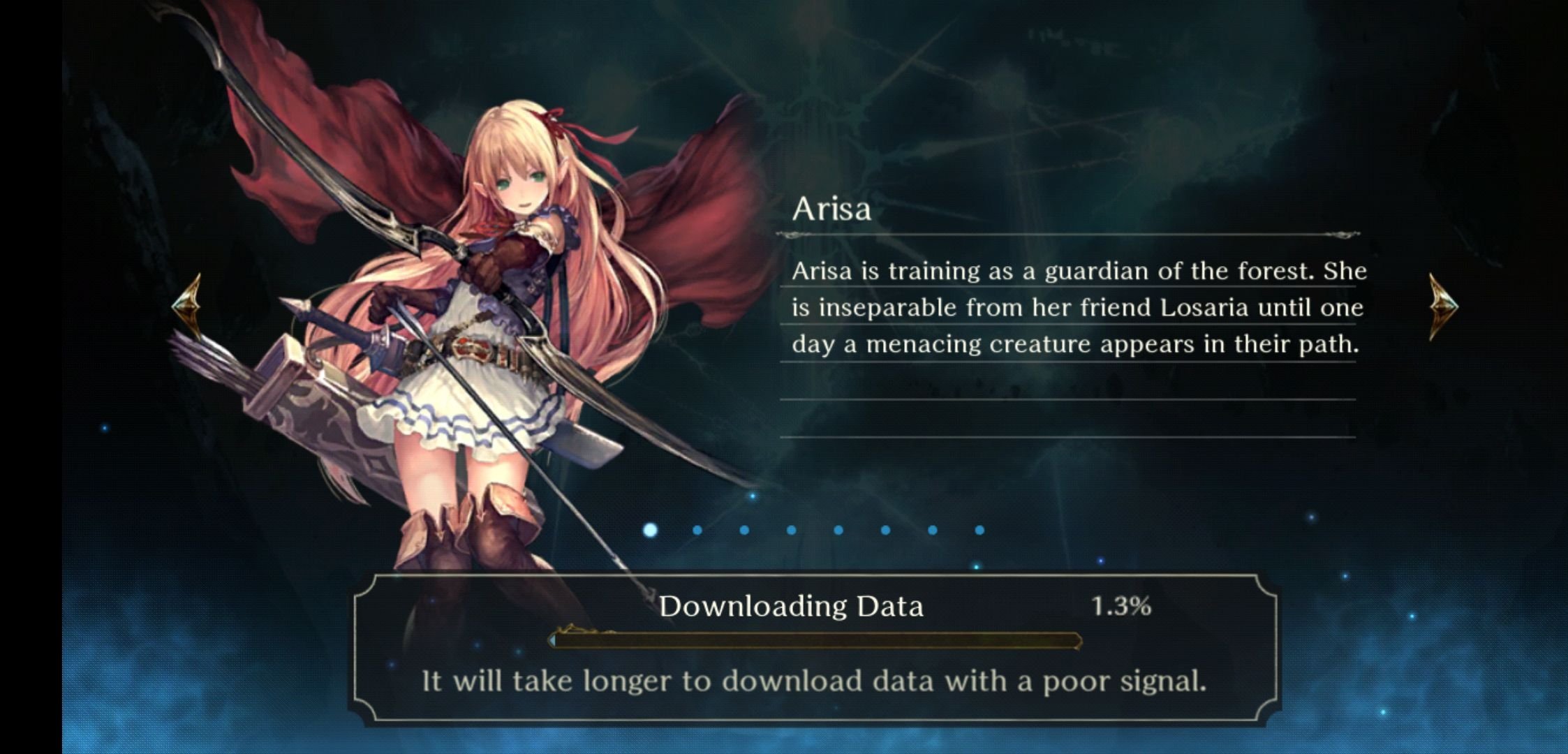 Cygames has put everything into developing this adventure. This title is a card battle game. Your goal will be to collect the best deck of cards and develop the best strategy to defeat opponents from all over the world. Do you want to know how to play?
Shadowverse is a Japanese online collectable card game with more than one million daily players.
Evolve your cards
Shadowverse mainly stands out due to its superb visual design, blending the aesthetics of Japanese anime with a medieval setting. Each of its characters and the more than 1,500 illustrated cards are a profusion of art and imagination, and for that alone it is worth downloading this game. But it is also a lot of fun.
If you have ever played Magic: The Gathering, this game's mechanics will ring a bell. Combats are turn-based, and you will be able to attack with the different creatures in your deck or summon spells which will depend on your main character, while all the time keeping a close eye on your health levels, in order to avoid dying in the process. This game also has the added attraction of allowing you to evolve cards in mid-battle, once you have played a few turns.
You can play with different kinds of character types, each with its own abilities, and exclusive cards. In addition, you can play against users from all over the world or enjoy an absorbing story mode, where you will get to know the characters that inhabit this strange world. As if that weren't enough, each character has been developed with tender care, and you will be able to watch beautiful video clips with their voices in Japanese or in English. What are you waiting for? This is a very fun, exciting, and attractive game that makes for a very cool experience.
What's new in the latest version
Additional Dawn of the Calamity cards.

Launch of cards with skins.

Modification to the card writing.

New chapters in the story mode.

Hidden user IDs.

Compatible with IPv6 connections.