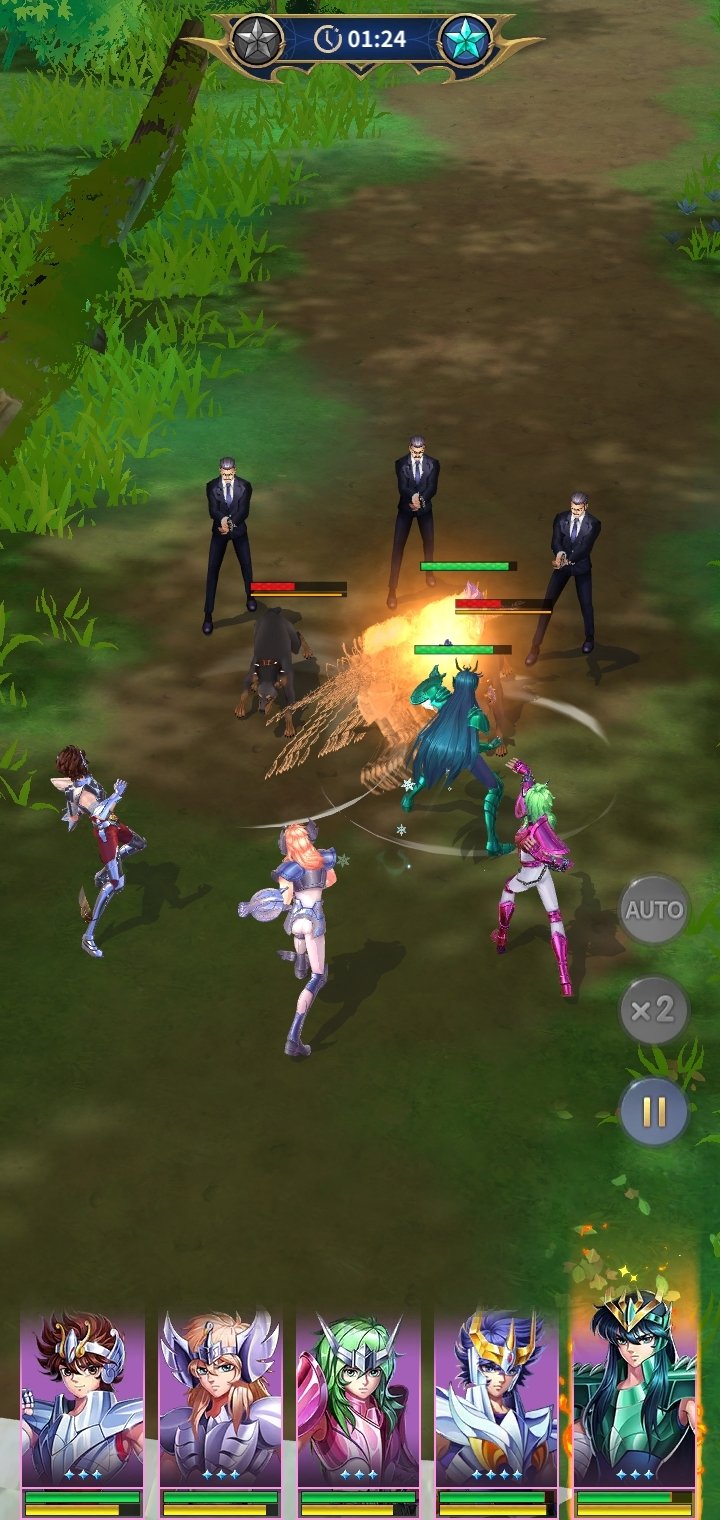 Saint Seiya: Legend of Justice does A role-playing game for mobile phones with AFK elements, a fantastic technical section and an official license that invites players to relive the original story. Download the APK file and fight alongside the Knights of Athena during the events of the Golden Saints arc.
The main plot of this title takes place through battles. You need to create a team of up to five characters to fight. The role of the player rather strategic, as battles evolve automatically. In other words, you basically have to choose your fighters and choose their formation on the battlefield. When the energy bar is full, you can also activate the heroes' special or combo attack.
Follow Seiya, Ikki, Shiryu, Hyoga, and Shun as they enter the shrine, challenge the 12 Golden Saints, destroy the Pope's conspiracy, and save the goddess Athena.
You will as you progress collect dozens of characters through the gacha system. Each character has its own trait and category, two aspects to consider when building a balanced team with characters that synergize well.
For fans of Masami Kurumada
In addition, special events, challenges, battle arena, guild system, original Japanese voices, an effective soundtrack and stunning graphics straight out of the anime, combining 2D and 3D effects. This is definitely a real gem for Kurumada fans.
However, it does suggest classic AFK RPG full of buttons and extras it doesn't really bring anything new. Technically, it's a miracle, but it doesn't really contain anything groundbreaking or revolutionary. In addition, a sufficiently powerful device is required to work without delay.