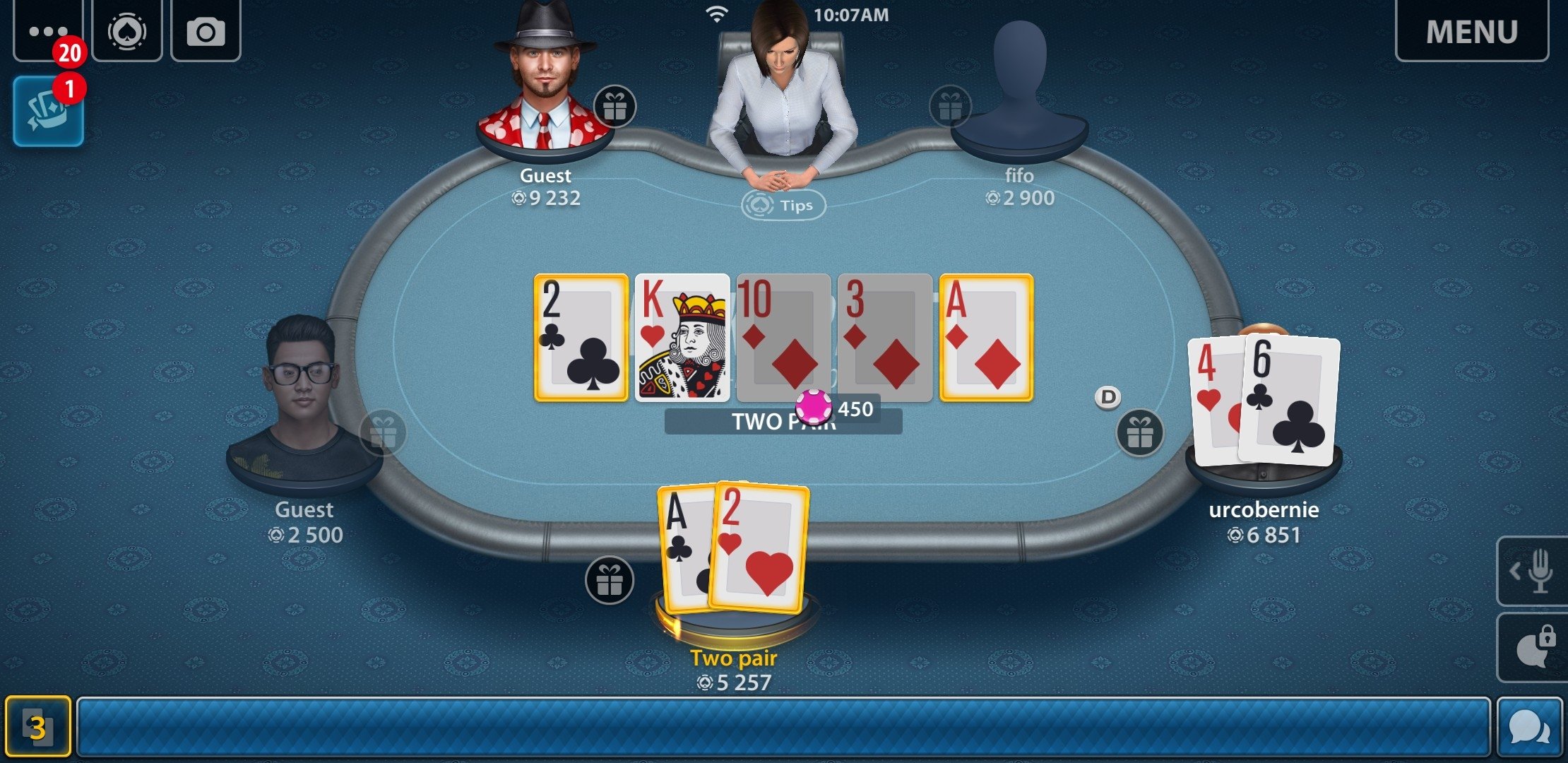 Pokerist started as the Texas Hold'em Poker platform where you can play the most popular poker game online. However, today we are in front of a full online casino where the player can have fun with many of the most popular games.
To access online poker games and other card games, simply install and open the game without registration Omaha, Blackjack or Baccarat, roulette, slots or crapsdice game with bets.
Bluff and increase your stakes, improve your skills, gain experience and make friends.
Key features
The player will receive free chips to play every day.
Pokerist includes complete instructions to introduce beginners to poker.
Weekly tournaments are held to win trophies.
This includes two unique poker modes to challenge the dealer: Split Bet Poker and Set Poker.
The player will be able to access his progress from various devices using a personal account.
Cards are distributed fairly using a certified random number generator.
Tables combine conversations so you can talk to the rest of the players.
Includes daily tasks to get more game chips.
The user will be able to have their own profile to show their statistics and winning tournaments to other players.