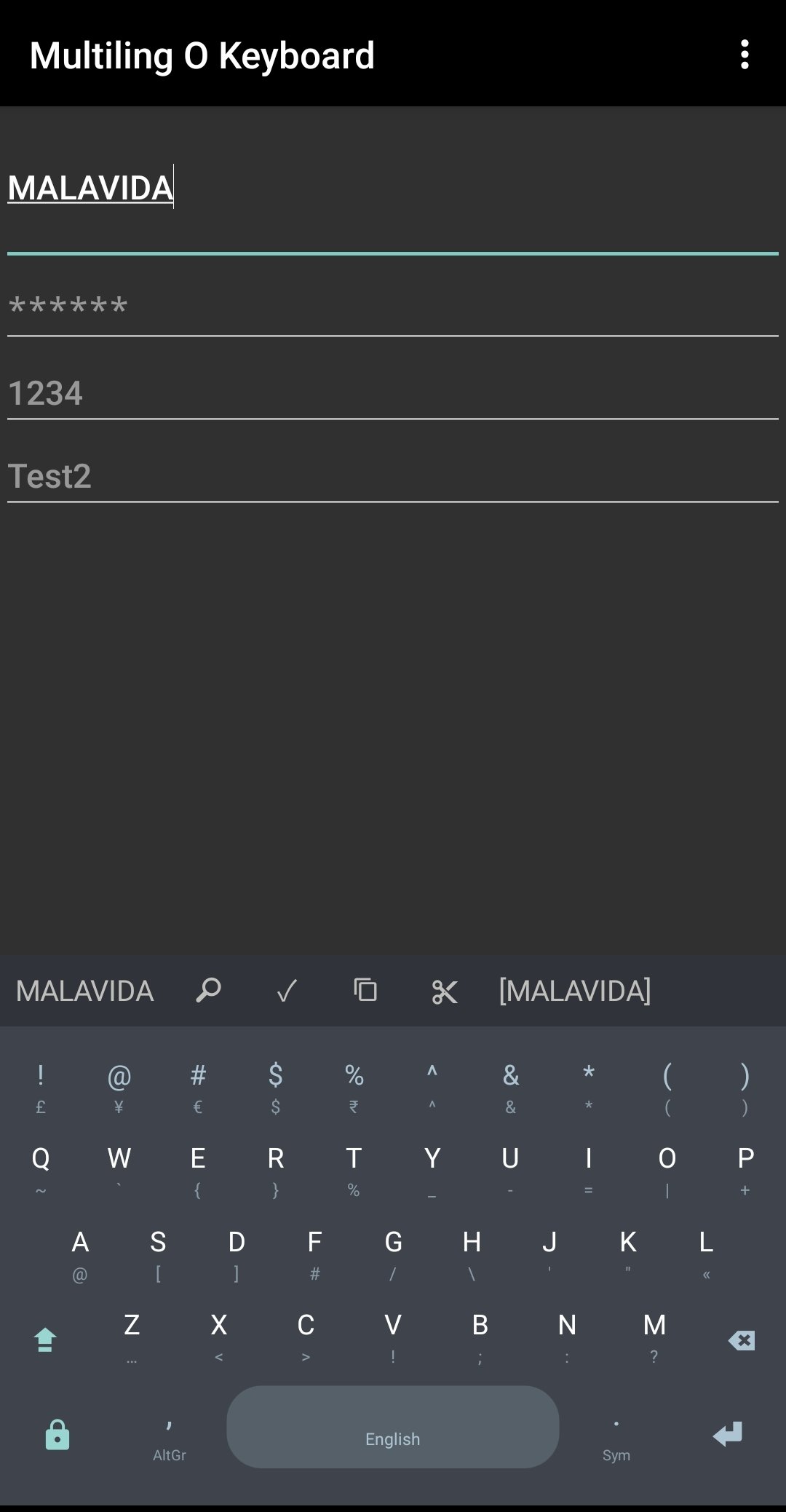 Android has its own default keyboard provided by Google known as GBoard. It's a functional keyboard that meets the basic needs of written interaction in any app, whether it's messaging like WhatsApp, browsers like Chrome, or note-taking apps like Evernote. But some users are looking for more and there is a wide range of alternative keyboards for Android, e.g Multiling O Keyboard.
A powerful, lightweight keyboard that supports over 200 languages
It's a keyboard that's less than a megabyte in size, making it the perfect choice low performance mobile phones with low operating system requirements. But that doesn't mean it can't be used on higher performance ones as it has a lot of interesting features that make typing on a smartphone easier and smoother. In addition, it supports more than 200 languages, including different literacies, so the vast majority of users will meet their needs, no matter what language they speak.
Key features of this multilingual keyboard are:
Multilingual keyboard for more than 200 languages.

Support for different alphabets.

Light size.

Low battery consumption.

Gesture-oriented features speed up entering pre-configured words, sentences and symbols.

Resizable; adapts to different screen types.

Different themes and views.

Easy screen placement.

Tools for text conversion.

Built-in calculator.

Predictive text function.

Various keyboard maps: QWERTY, QWERTZ, AZERTY, DVORAK…

Option to design your own keyboard map.

No permissions are required to access device features.