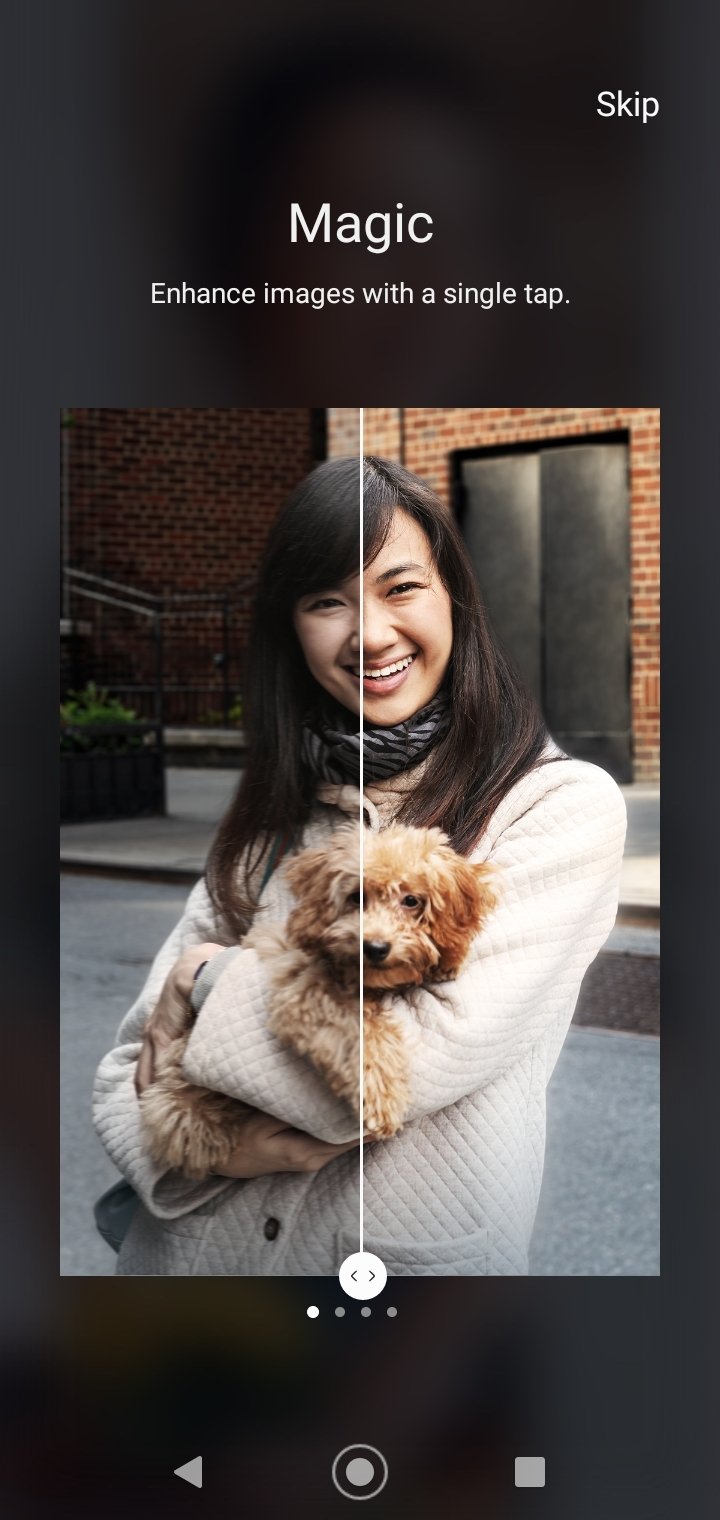 A must-have app for any phone these days is a good photo editor. The multinational Samsung is well aware of this and has launched a tool that enables users enhance photos using "magic" on their phones and tablets.
A magic touch for your photos
Galaxy Enhance-X a Photo editor for Samsung devices uses artificial intelligence to enhance various aspects of images. The idea is that users can make upgrades with just one tap, which the developers call "magic" (it's still just technology).
So how does the program work? It specifically offers us various editing tools designed to increase brightness, increase the quality and sharpness of images, get blurry photos in focus, remove reflections, apply HDR effect and correct moiré effect. And the best part is that it only takes one tap.
The APK file is free to download and the software gives us good results. However, if the photo is beyond saving, we should not expect miracles. In addition, it only works on the brand's devices because it requires the image picker integrated in Samsung One UI.