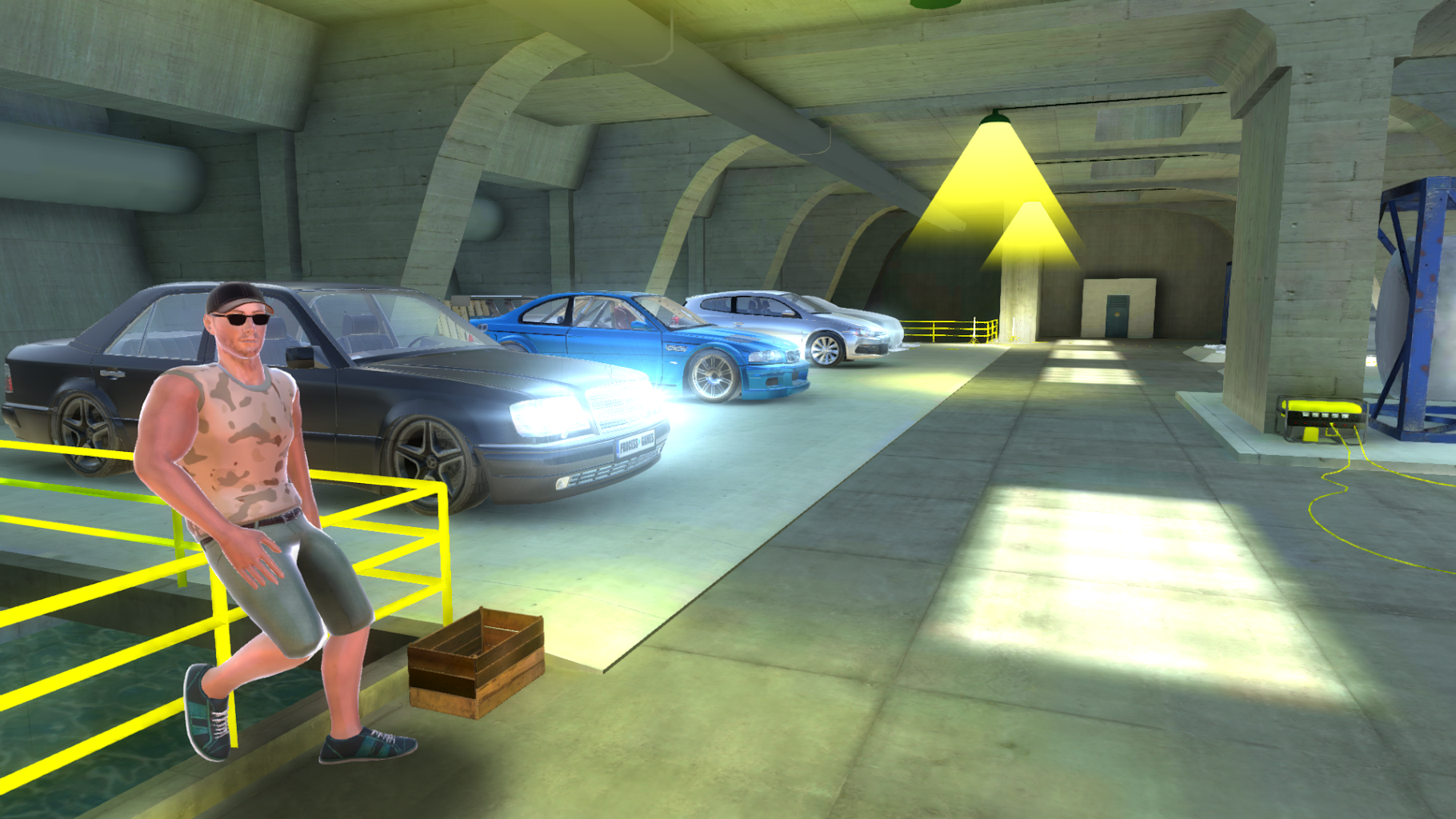 Benz E500 W124 Drift Simulator
– an interesting simulator of driving a cool car on the streets of a big city.
The player is asked to choose one of the four characters presented. There are two boys and two girls, they differ only in appearance, there are no features or skills in the game. Despite the name of the game, you will drive not only the famous brand, but also other German cars.
You can ride one of five tracks, including: city, desert, rocky mountains, forest and beach. About physics in the game Benz E500 W124 Drift Simulator The developers probably forgot, so the car gains speed very quickly, constantly slides and crashes into a place, it will not be difficult. There are no quests and other things in the game, you just need to ride to the listed places and be happy that you have a legendary car in your hands.
In addition to replacing the existing camera, the game has the ability to slow down the time it takes to enter sharp turns and create beautiful screenshots. For convenience, the simulator has developed three control methods: using buttons, a virtual steering wheel and an accelerometer (tilt device).
Game Features:
4 characters to choose from;
3 cool cars;
Smartly designed roads;
Multiple control methods;
Changing cameras and slowing down time.