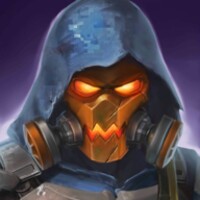 Deadstate Heroes is a strategy game set in a post-apocalyptic world where zombies have devastated everything and now dominate big cities, with symbols of role-playing elements. Players can control a group of heroes to help them survive in enemy territory where zombies are as dangerous as other survivors.
The game in Deadstate Heroes is very similar to other strategy and control games of this kind. On the one hand, you have a settlement where you can build various buildings, such as laboratories, farms or arsenals. You can also upgrade these buildings, which will provide you with more supplies for future improvements. The most important thing is to fulfill all the missions you have, because it is a way to raise and improve your city – the real heart of your settlement.
In addition, you can raid enemy territory when you do not control your operational base. In these missions, which last only 30 seconds, you can choose a group of heroes to encounter piles of zombies. You will not have to do anything in these battles, because all battles are automatic. The only thing you can do is move the camera a bit and increase the fighting speed if you want. The most important thing before making a mission is to make sure that the total strength of your group is greater than that of the enemy.
Deadstate Heroes is a good role-playing strategy game with a wide and interesting history mode and a large cast. In total, you can hire more than 40 different heroes, each with their own fighting style, special abilities and strengths and weaknesses. In addition, the game has excellent graphics and very good visuals.
.