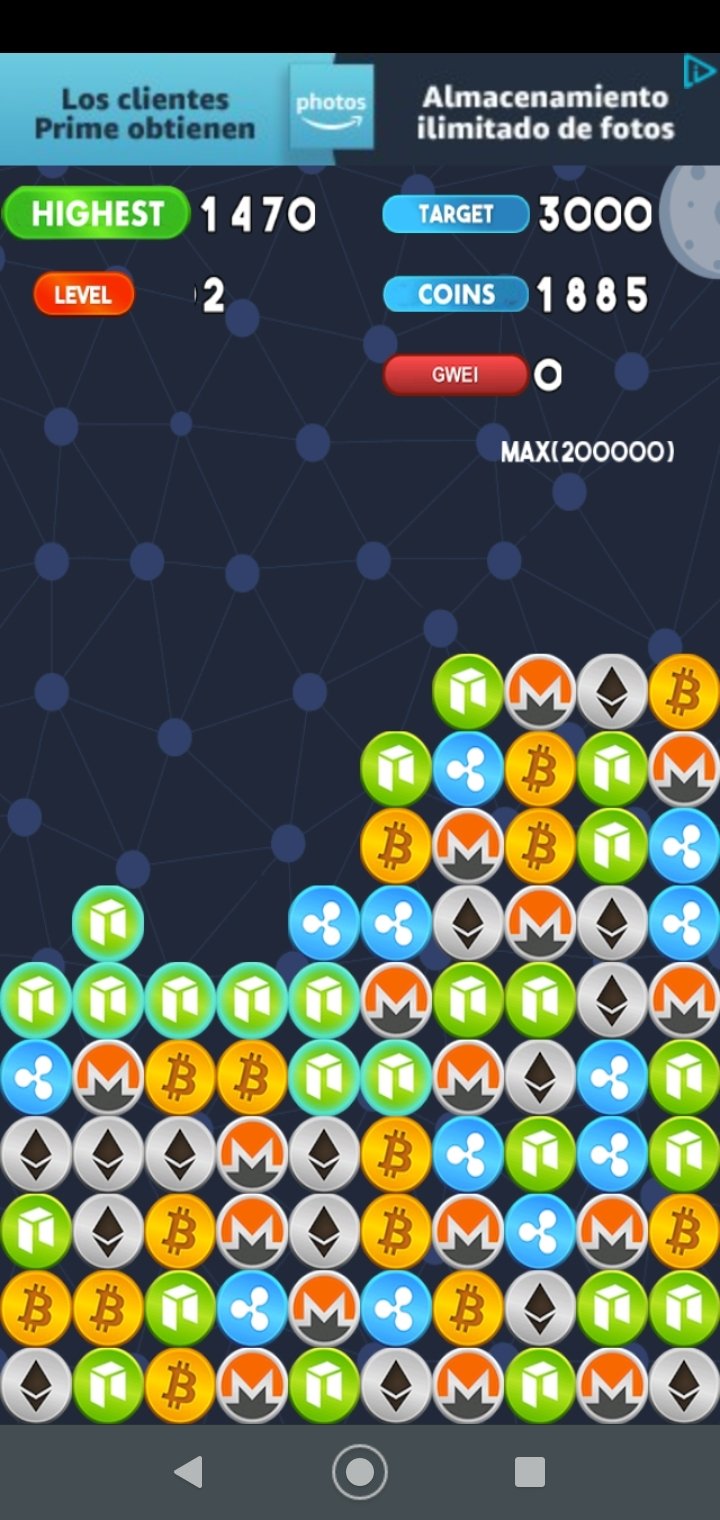 CryptoPop a A very simple match-2 puzzle game in 2D inviting us to match and merge crypto coins. But the most interesting thing is that it allows us to connect our digital wallet to get Ethereum and PopCoin while passing the levels.
How to earn digital currency by playing
The game could hardly be simpler and there are no hidden surprises. Each level will provide us with several rows of digital coins. It is our mission make groups of at least two tiles until there is nothing left to match.
To level up, we have to achieve the set goal, and to achieve this we must create the greatest possible combinations. If we run out of moves before reaching the minimum score, we have to start over.
Earn Ethereum and PopCoin from our faucet by playing this game.
However, before downloading the APK file, we should consider that the game is not that big. In fact, the mechanics are a bit slow and sluggish and don't offer much in terms of graphics either. In addition, there is no music and the sound effects are quite bland. However, chance to win crypto may cause players to overlook these design flaws.