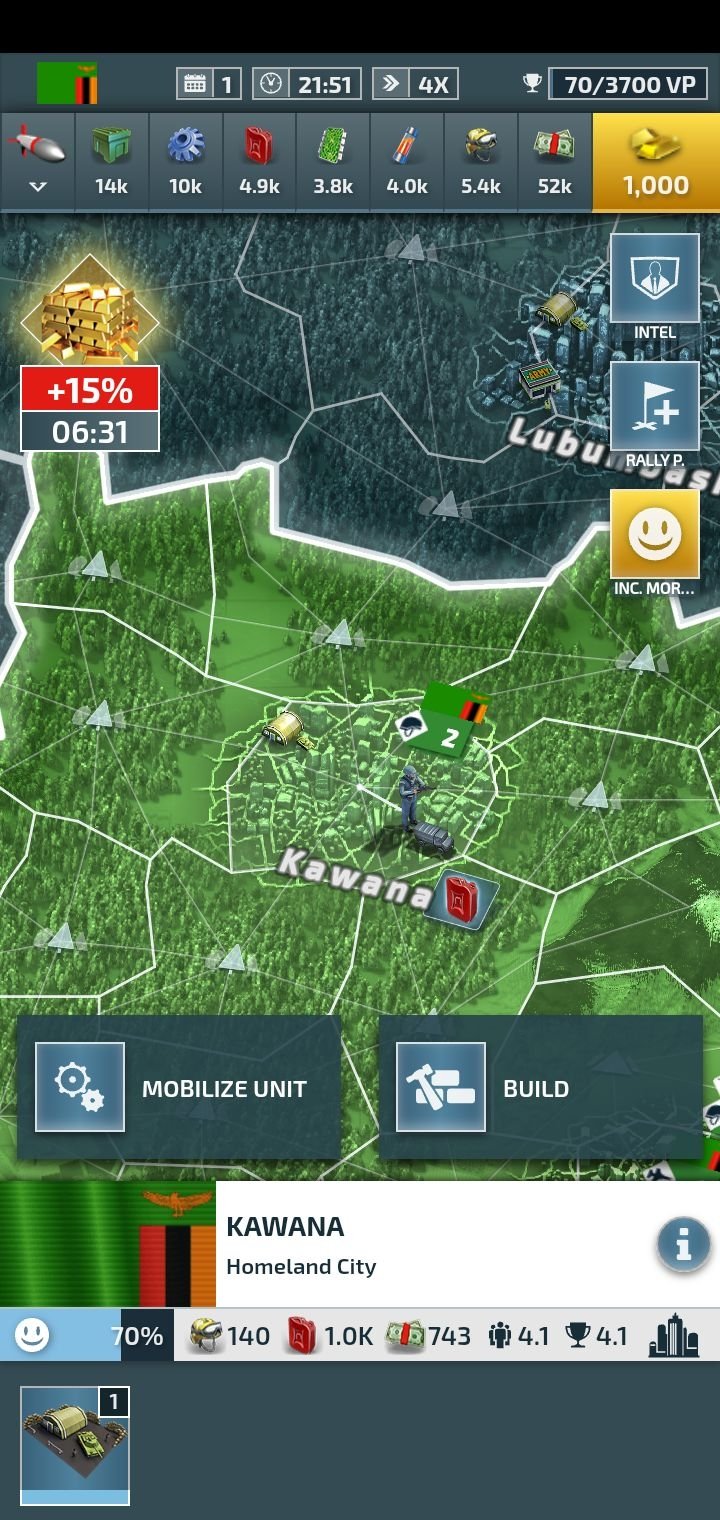 Bytro Labs studio has been waiting for the history of mankind and offers us an interesting multiplayer strategy game. Inspired by the Third World War. Our mission: to lead one of the most powerful countries in the world and crush our enemies.
Virtual war against dozens of players
Conflict of Nations: World War III a multiplayer strategy war game where real-time global warfare develops with long-term games. Our role will be to control and manage the armed forces of one of the countries in conflict, focusing on economic development, technological research, military expansion and diplomatic relations.
Take control of one of the world's most powerful nations and face the imminent threat of World War III.
Games are played against 100 players in real time on different maps. In addition, we will be able to choose different countries with different doctrines and strategies (West, Europe and East).
On the other hand, this title is one extensive research tree we will be able to unlock more than 350 modern combat units on land, sea and air. We also have the option of developing nuclear and chemical weapons of mass destruction, forming alliances with other players to conquer the world, and participating in temporary events.
This title presents us with something interesting purely strategic Experience through a fairly decent graphical environment. The future of history is decided on our smartphones, all that remains is to download the APK file of this game for free.
Updates to the latest version
Adds new languages ​​and new event notifications.