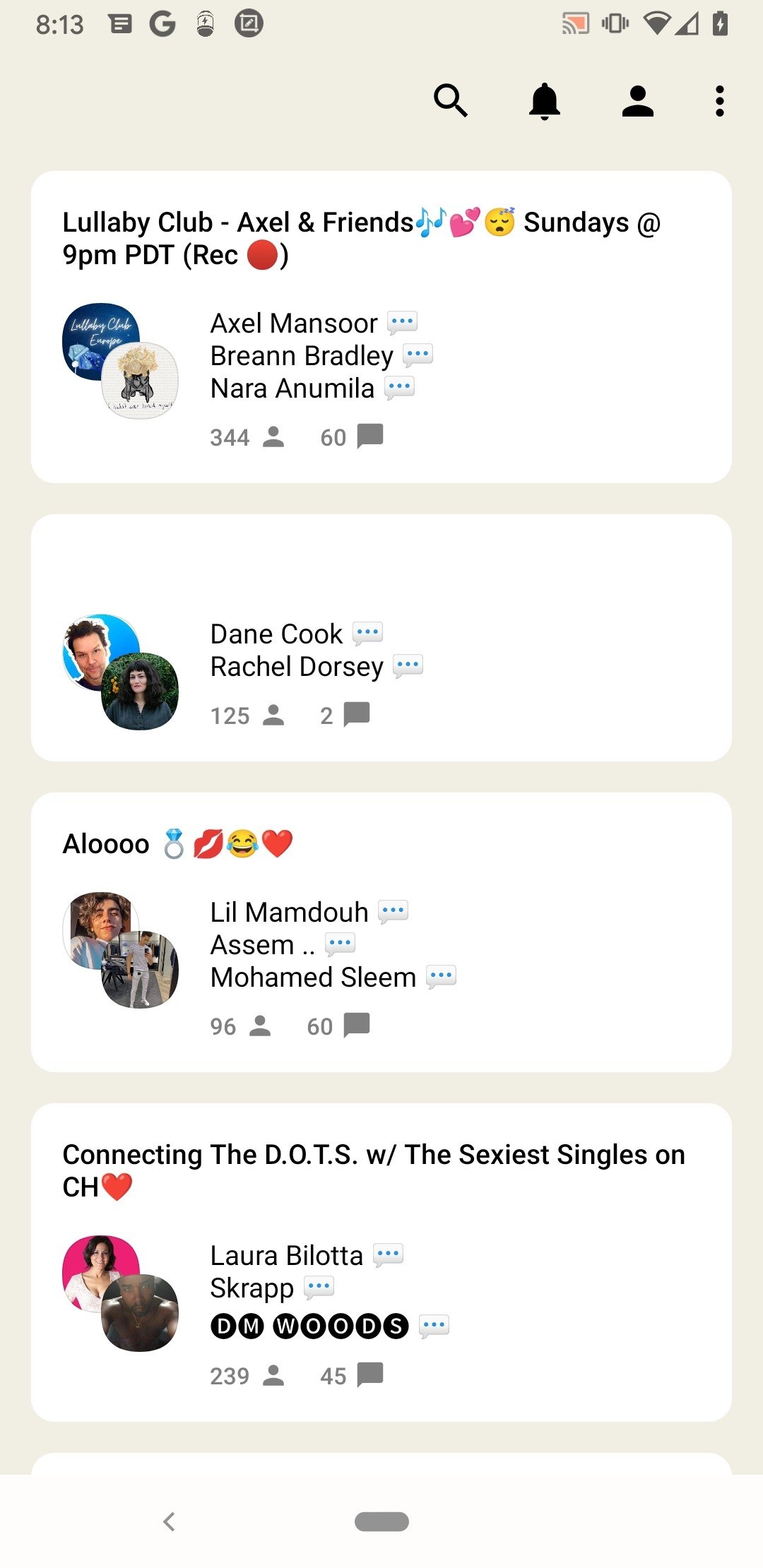 It is not usual for an application to start its journey on iOS before going to Android. However, the Clubhouse developers wanted to prioritize this first system to have more control over its smaller number of potential users.
After months of development and a huge success on iOS, this new concept of social networking has arrived on Android. This is a social network based on rooms or thematic channels where users can discuss through direct audio conversations on a wide variety of topics. People joining the channel can decide whether to actively participate or just remain a listener and use the channel as if it were an informal podcast.
Clubhouse is a space for informal audio conversations with friends and other interesting people from around the world.
In addition, users can follow other people and chat with them directlydiscover profiles of anonymous people and celebrities, and even listen to interesting interviews.
Main features:
Thematic channels can be about almost anything: technology, sports, music, conspiracy theories, friendship, employment, language learning, and more.

The channels have a capacity limit of 5,000 people.

The social network maintains the privacy of its users as conversations are not recorded and disappear once they are finished.

To speak, it is necessary to ask for a turn to speak to avoid unnecessary noise and even chaos.

The social network has attracted the attention of celebrities and journalists who use it as a place for meetings and interviews.