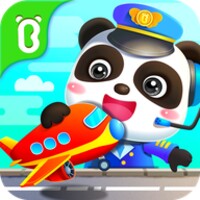 Baby Panda's Airport is a story program that helps young children and even teenagers learn to travel by plane.
Baby Panda Airport is divided into three levels related to the steps taken to travel by plane in real life. First, the children help the panda hero to get through security, stamp his passport, and find the right door. The second level is the flight phase, which helps children get used to flying, and is especially useful for children who are afraid to fly. It also teaches children what to do during an emergency flight, but in an innocent and gentle way. Finally, in the final stage, the kids can help the panda pick up their bags, get presents, and leave the airport!
Not only this, every level is full of fun mini-games that make flying fun. Each mini-game has randomly generated content, so no flight with Baby Panda Airport will be like the last!