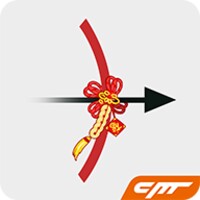 Arrow.io is an online action game in which players face their opponents from all over the world using the bow as their only weapon. But this summer, you can use tons of different ammunition: from arrows and hammers to shurikens and crosses.
You'll find that the controls on Arrow.io are super intuitive: the virtual bar on the left moves your character back and forth, while the one on the right allows you to take aim and shoot. Plus, as you move around the level, you can accumulate experience points – which are important to raise the level and improve your skills.
The main game mode of Arrow.io is online, but if you want, you can also train in your own fight against artificial intelligence. These duels help you get acquainted with the level plan and, above all, the effectiveness of certain weapons.
Arrow.io is a very entertaining action game, offering an addictive gaming experience even without perfect graphics.
.