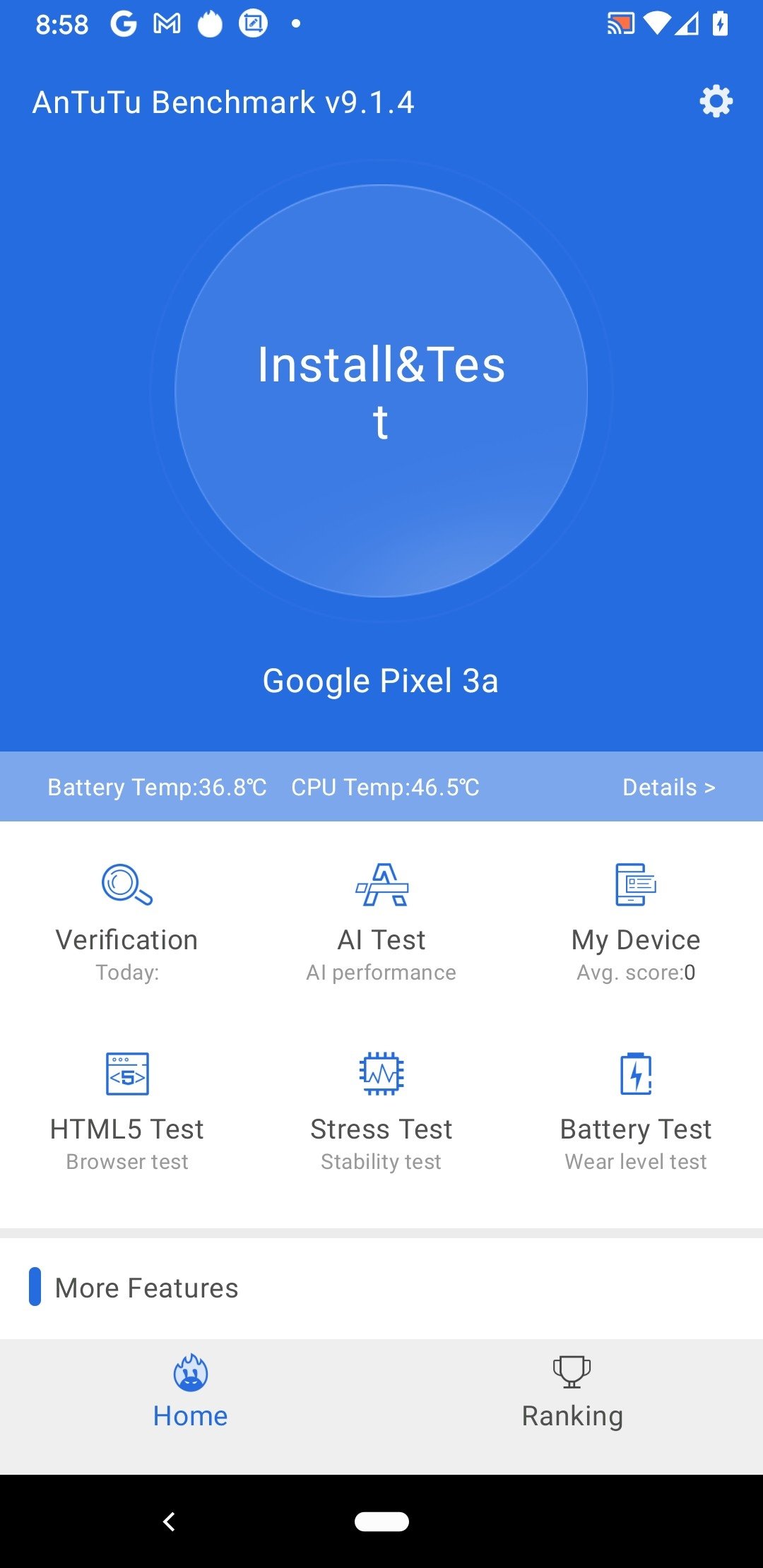 AnTuTu Benchmark is the most popular comparison program for the analysis of mobile devices. His tools Take various tests to confirm what exact components the smartphone consists of and, above all, what performance they have achieved entirely.
The most professional comparison tool you can trust.
With different tests, Antutu tests each element, evaluates each one separately and scores. The sum of all points is used to rank your device Compare it with other smartphones of other brands on the market. So you can get an idea of ​​which devices offer better or worse performance from the rating offered by the service.
What does it do AnTuTu Benchmark analysis?
The tests of this comparison cover all aspects that need to be considered to evaluate the better or worse performance of an Android device:
It analyzes and evaluates the performance and capacity of the processor, graphics card, RAM and UX (user experience) individually and together.
Displays a detailed list of components and device information: brand, model, OS, CPU, solution, RAM, memory, GPU, camera, kernel, etc.
Introduction to battery and processor temperature and health.
Performs comprehensive testing to check heat dissipation performance and energy consumption.
Checks battery operation and displays information about battery ampere, capacity or time or charge level.
The internal memory tests the LCD panel, the display's multi-touch operation, the color and gray reaction, and the controllable area of ​​the panel.