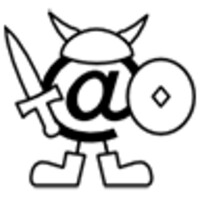 Angband is one of the biggest roguelikes ever, and this is an excellent adaptation of it for Android operating systems that you can play comfortably on tablets as well as smartphones. As in the Windows version, you have to explore the depths of an endless dungeon to find and kill the terrifying Morgoth, Lord of Everlasting Darkness.
This game is inspired by JRR Tolkien's writing and was developed as the continuation of Moria, one of the oldest roguelikes along with Rogue itself. In the beginning, its objective was to expand the story, add more enemies and objects, and create a more expansive and immersive gaming experience. On that front, it has more than succeeded.
In Angband, you have tons of different possibilities when it comes to creating your character, a process that can take longer than usual due to its complexity. Unlike other games such as Nethack, you can choose between more than a dozen different races and classes. You can also manually modify characteristics and even create a background.
Gameplay in the Android version of this game is excellent. The reason? It's perfectly adapted for touchscreens, no matter whether you're playing on a tablet or smartphone. To move your character, all you have to do is tap on either side of the screen. To carry out an action, on the other hand, simply tap the corresponding key.
Angband is one of the best roguelikes of all time, and this Android adaptation not only surpasses the last one (which was last updated in 2015) but also improves upon it in many respects.